The Blue Devil Team
Because the crew makes the trip fun!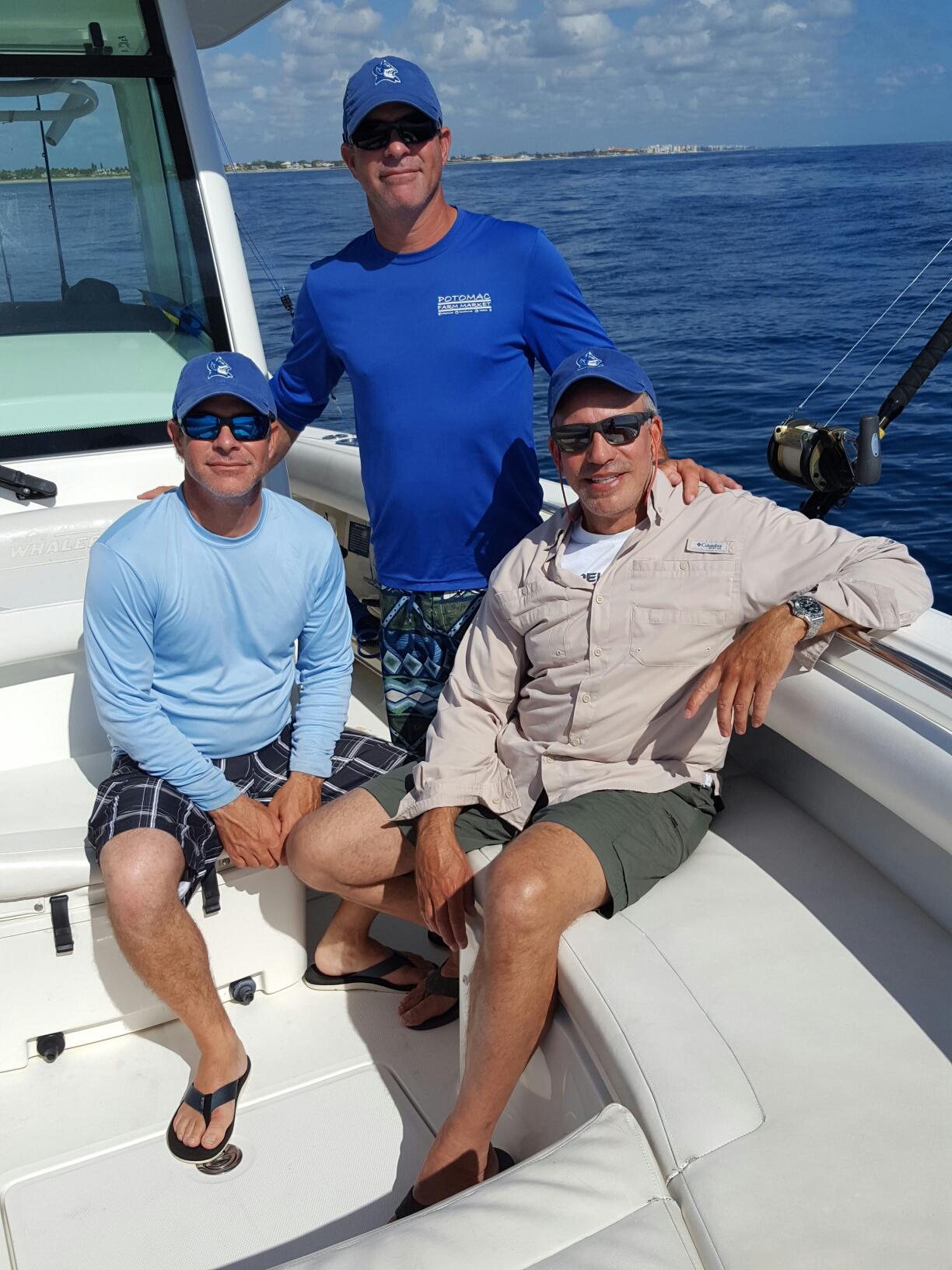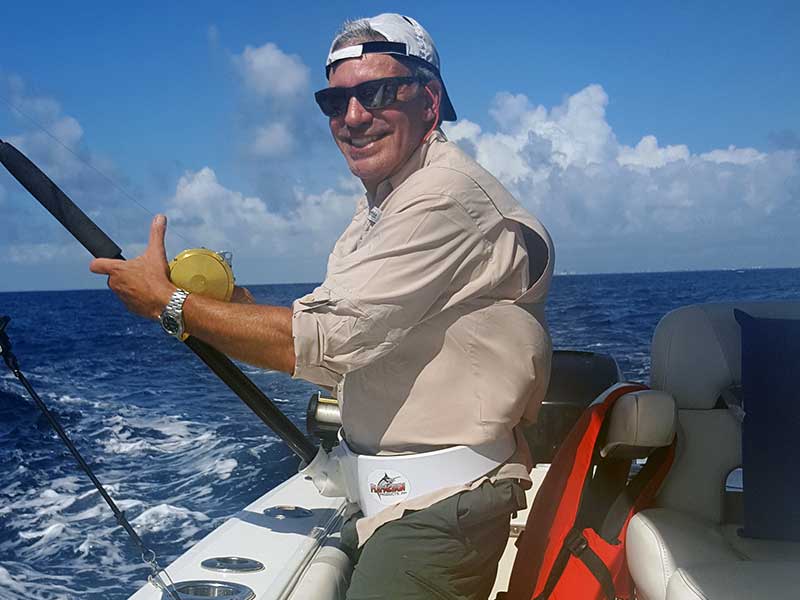 Captain Gary Lachman
Owner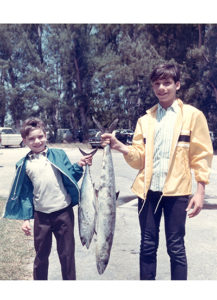 Captain Gary started fishing in South Florida in 1963 with his younger brother. Captain Gary has a USCG OUPV Captain's license.
Hooked forever on the denizens of the salty deep as well as fly fishing for trout, steelhead, and salmon in the rivers of Colorado, Montana, British Columbia, Great Britain, Central America, and Africa, Captain Gary is the complete angler. His more notable catches include an 850 lb. Blue Marlin off the coast of Lome, Togo, a 75 lb. Wahoo in the waters off Ghana in West Africa, a 22 lb. Tiger Fish in the Zambezi River of Zambia in East Africa, numerous Tyee (40+ lbs.) King Chinook Salmon in the Queen Charlotte Islands of British Columbia, a 7 ½ ft. 180 lb. White Sturgeon in the Upper Fraser River of British Columbia, a 26 lb. Rainbow Trout in the River Itchen in Winchester, UK, a 135 lb. Pacific Sailfish in the Fiji Islands, and a 70 lb. Cobia off Ocean Ridge, Florida. An early adherent to the practice of catch and release, Captain Gary's motto is: "If you aren't going to eat it, I'm going to release it." If you want to memorialize your catch with something more substantial than a photograph, Captain Gary will put you together with Florida's premier mounting service, Gray Taxidermy. (The actual fish is never used anymore in fish mounts, so no need to kill your catch.)
Captain Gary established Blue Devil Fishing LLC in early 2016 and purchased the first Blue Devil, a Boston Whaler 280 Outrage, that same year. In November 2017, he purchased the second Blue Devil, a new Boston Whaler 330 Outrage. In 2018 Captain Gary upgraded the Blue Devil fishing platform to a custom built 2019 Grady White 336 Canyon with triple 300hp Yamaha engines. The fourth Blue Devil is currently under construction and due to be delivered in November of this year. She is a newly designed Bertram 39' Center Console with triple 400HP Mercury engines. The Blue Devil is rigged to put out a spread of 6 or 7 lines and 2 teasers. It is also equipped with indoor marine toilet and shower.  
Honoring the team that represents Captain Gary's alma mater, Duke University, the Blue Devil Fishing Team's logo portrays the iconic mascot holding a saltwater trolling rod instead of a pitchfork and sporting a tail that ends in a fish hook.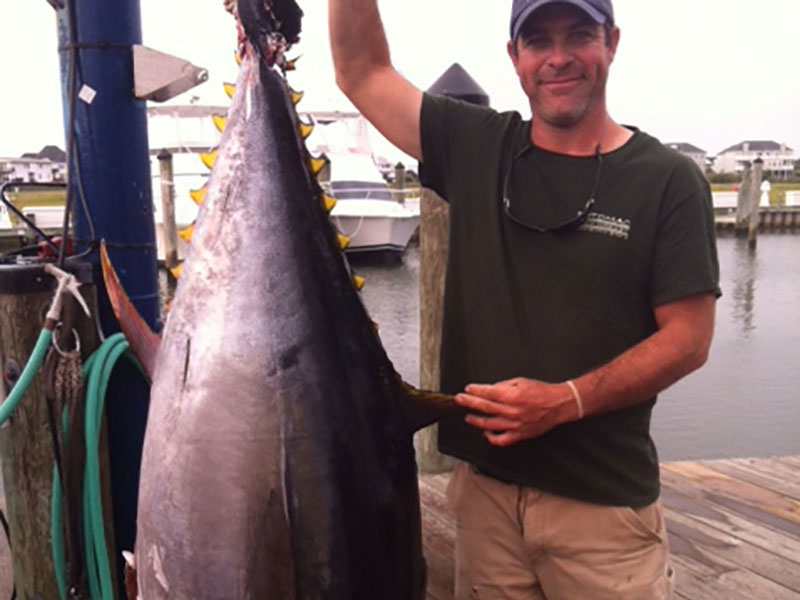 Steve Magassy
Captain
Captain Steve Magassy has an USCG Master Captain 100 ton license which also includes 6 passengers OUPV. Steve has held his Merchant Mariners credentials since February 2008. Captain Magassy is extremely passionate about offshore and inshore fishing with over 300 logged fishing hours/year on blue water alone for the past 25 years. Steve's experience includes fishing from Venezuela to Cape Cod, Caribbean, Bahamas, Costa Rica, and everywhere in between. Specialties include trolling, deep dropping, kite fishing, reef, and sight fishing.
Steve is always tournament rigged and ready. Target species include blue marlin, white marlin, sailfish, mahi mahi, wahoo, swordfish, sharks, and all other pelagic, reef, and bottom meat fish species.
Every year Captain Magassy participates in some of the biggest and most prestigious tournaments in the US, with proven success. During the summer months, Steve is based in Ocean City, Maryland and he winters in Florida's Palm Beaches. Steve is an avid free diver and certified scuba diver. Spearfishing is another passion of his, and Steve is always willing to take a client hunting below the surface for an aquatic trophy. He is personable and has excellent people skills.
Buy Clindamycin
You do not know where to buy clindamycin? The pharmacy buyantibiotics24.com has everything in order to buy clindamycin without a prescription. The hottest discounts for you today. Free shipping is also included.
Buy Cipro Online
The most effective treatment is quick action in the fight against infections. The company big-pharmacy24.com offers you its help in difficult times. We understand that you do not have health insurance. Therefore, we suggest you buy Cipro online right now.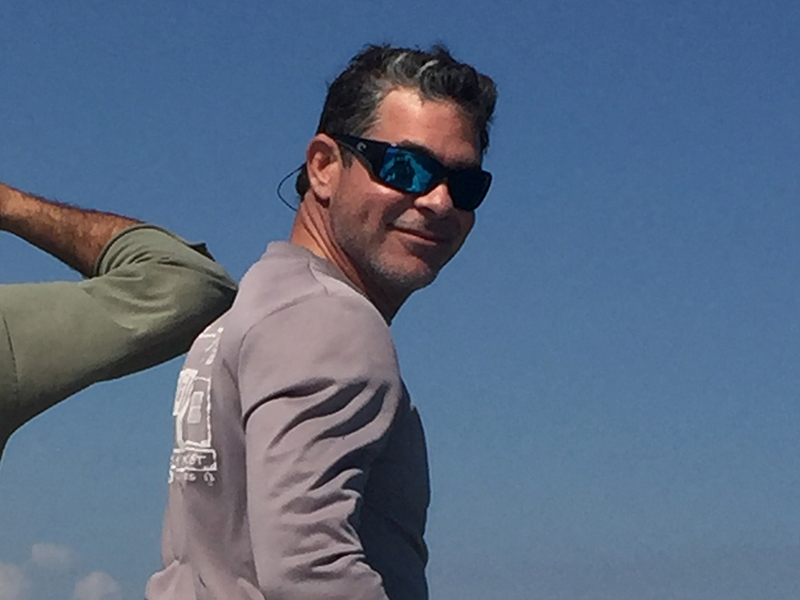 Matt Magassy
Find the Fish Guy
Matt has been an avid/seasoned offshore fisherman for the past 22 years. With a home port of Ocean City, Maryland, in the summers, Matt spends 200 hours a season in the "canyons" chasing offshore pelagics such as White Marlin, Blue Marlin, Sailfish, Swordfish, Mahi's, Wahoo, Yellowfin, Bluefin, Bigeye, Mako, Threshers, Golden Tilefish and Cobia. Summer is tournament time and Matt fishes some of the most prestigious tournaments on the east coast to include Ocean City's Tuna Tournament, Mako Mania, White Marlin Open, Poor Girls Open, and Marlin Club tournaments. His recent accomplishments include winning the Mako Mania in 2015, 2016, 3rd place Tuna in the White Marlin open 2011, 3rd place Mako for the Ocean City Shark Tournament in 2011, Ocean City's Sunset Marina Heaviest Golden Tile Fish in 2010, 2011, and 2012, and catching 3 state record Cobia in 2013 (74lb,75lb and 79lb).
Matt's winters are spent in Palm Beach County chasing all the Gulfstream species South Florida has to offer. Whether you like live baiting for sailfish, trolling for pelagics, daytime sword fishing, or bottom fishing for grouper and snapper, South Florida has it all, making it the ultimate fishing destination. Matt is also a blue water spear fishermen, free diver and scuba diver.
Don't Be Shy. Get In Touch.
Ready to fish? Send us an inquiry and we will get back to you as soon as we can!